The refreshing and invigorating combination of Wintergreen pairs perfectly with Cannabinoids extracted from hemp to provide an uplifting scent and providing relief to the source of the problem.
Helps reduce Inflammation and swelling in the affected area. With each jar loaded with essential oils, and containing 1000mg of CBD, trust us when we say that this balm will change how you look at muscle relief.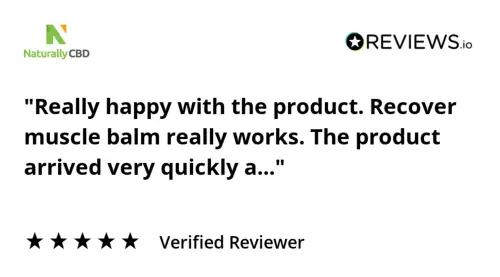 Faster After Sport Recovery
After a hard workout or intense game, it's important to take the time and properly recover.
Muscle soreness is inevitable after such strenuous activity, but with our Amore Sport CBD Muscle Rubs you can soothe your muscles and get back out there! Our balms provide cooling relief for those sore muscles as well as the added benefit of pain relief.
Muscle soreness can be an indication of the repair process in the muscles, so it is important to treat this pain. Muscle recovery refers to when your body repairs itself after strenuous activity or overuse which leads to inflammation and discomfort. Muscle relief balms are also wonderful for massages!
Muscle recovery after physical activity is the process in which your body repairs damage to muscles that have occurred during exercise.
There are several ways in which this is accomplished but one of the most popular methods includes using a Muscle Relief Balm for soreness and pain relief. You can use our balms for muscle recovery or any other product on our site!
Our Muscle Recovery CBD Muscle Balm cools and calms sore, tired muscles with cooling Wintergreen essential oils that also aids in relieving inflammation and overworked leg muscles.
Simply apply to the desired area and massage deep into the skin. Apply as often as required and wash hands after use.
100% Natural and Vegan Friendly
Our balms are created using high quality ingredients sourced by farms we have direct communication with. This balm contains 1000mg of CBD and do not contain THC.
Our wintergreen Muscle Balm is a soft texture and absorbed in the skin nicely. the wintergreen gives a lovely deep heat effect and perfect for massaging into your muscles and around your neck area.
Before trying on a wounded or affected area, test the balm on a small area of your forearm first to ensure you are not allergic. If you have any reaction, wash off with lukewarm water and if symptoms persist, consult a doctor.
Apply to the affected area of skin and massage in well.
Storage Instructions:
Store in a cool dry place. Do not leave in extreme temperatures. Keep out of reach of children
Amore Sport CBD Balm Ingredients List…
Ingredients: Mango Butter (Mangifera Indica), Vitamin E (Triticum Vulgare, Tocopherol Oil), Hemp Seed Oil (Cannabis Sativa Seed Oil), Sunflower Wax (Helianthus Cera Seed Cera) Coconut Oil (Cocos Nucifera Oil), Almond Oil (Prunus Amygdalus Oil), Cannabidiol (1000mg CBD), Wintergreen Essential Oil (Gaultheria Procumbens Leaf Oil), Cinnamon Essential Oil (Cinnamomum Zeylanicum Leaf Oil)
Allergens: Limonene, Linalol, Benzyl Benzoate, Eugenol.
For External Use as a topical application only. Avoid contact with eyes.
Are Hemp Oil and CBD Balms the same?
No, they're not. While they are both derived from the hemp plant, the main difference between the two is that hemp oil contains virtually no CBD Oil, however it makes a good carrier oil for essential oils, and cbd in balms.
We add all cbd oils separately so we know each batch has a set amount in balm.
Where do you deliver to?
We only deliver to the Mainland UK. This may change in the long term future.