Introducing our premium Peppermint and Eucalyptus CBD Balm, a powerful blend of natural ingredients designed to provide soothing relief for your body. Our formula combines the benefits of 900mg CBD and 100mg CBG to create a potent and effective balm that can help alleviate aches and pains while promoting relaxation and calmness.
Our CBD balm is made with high-quality, organically-grown hemp that is carefully extracted to ensure maximum potency and purity. We then infuse the CBD and CBG with a blend of essential oils, including peppermint and eucalyptus, to create a refreshing, cooling sensation on the skin.
This balm is perfect for those looking for a natural solution to sore muscles, joint pain, or even minor skin irritations. The nourishing properties of our balm can help improve the overall health of your skin, leaving it feeling hydrated and rejuvenated.
Our all natural Peppermint and Eucalyptus Balm is easy to apply and absorbs quickly into the skin, allowing for fast and effective relief. Plus, the compact size makes it easy to take on the go, so you can enjoy the benefits wherever and whenever you need it.
Try it today and feel the difference for yourself.
Great for sore muscles and backs.
So when your back is starting to feel sore. Maybe you've had a long day at work, or an active day out on the slopes- either way, it feels like your muscles could use some soothing.
You know what the easiest thing in the world is? Grabbing our Peppermint and Eucalyptus balm! And did we say It smells amazing? (we have peppermint essential oil as part of our list of ingredients after all) with added benefits that help soothe any soreness from overexertion, stiffness, joint pain – pretty much anything.
Trust us when we say that this balm will change how you look at muscle relief aids for good!
This balm is also perfect for those suffering from arthritis. It provides fast relief and can help reduce feelings of joint pain in just 20 minutes by soothing inflammation at its source.
Revitalise Dry Skin – Naturally!
When your skin is super dry and peeling, you need a moisturizing balm that will heal your skin. This delicious scented balm uses the soothing properties of peppermint and eucalyptus for extra relief from irritated skin. The unique formula penetrates deep into the layers of your epidermis to soothe, protect, and promote natural healing to leave you feeling refreshed!
A balm full of goodness….
Get ready for cool and refreshing relief, fully loaded with with peppermint and eucalyptus essential oils which will soothe and moisturise your skin…
Peppermint Oil
With a crisp and clean fragrance, peppermint oil is perfect for soothing and cooling your skin and and revitalising your senses.
Great for waking up a tired and dull complexion, this not-so-secret ingredient is one that can provide a boost to your beauty and skincare routine, having both anti-inflammatory and analgesic properties that are excellent for treating sunburnt, chapped, and dry lips, is it any wonder we use it in this balm.
Eucalyptus Oil
Derived from the eucalyptus plant, eucalyptus oil has a strong, refreshing aroma and is commonly used in aromatherapy. The oil is extracted from the leaves of the eucalyptus tree.
Eucalyptus oil has a number of benefits, including being an effective decongestant and expectorant. It can also be used to relieve muscle pain, improve circulation, and reduce inflammation. When used topically, eucalyptus oil should be diluted with a carrier oil such as jojoba or coconut oil, which is the main carrier in this balm.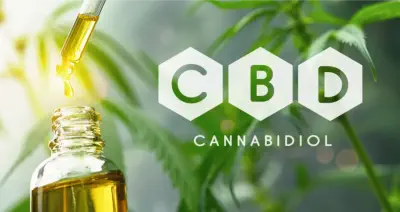 CBD and CBG Oil
Is high in antioxidants such as vitamins A, C and E.
This balm contains 1000mg of Cannabinoids made up from 900mg CBD and 100mg CBG. These are both taken from organically grown hemp plants and are extracted to create quality highly concentrated oils.
CBD and CBG are used as oils, balms, capsules, and more for various benefits.
Directions for use:
Before trying on a wounded or affected area, test the balm on your forearm first to ensure you are not allergic. If you have any reaction, wash off with lukewarm water and if symptoms persist, consult a doctor.
Apply to the affected area of skin and massage in well. Use your hands to build up heat to the area as this will help to absorb our CBD and CBG Balm into the skin. Massage into skin as often as required.
Storage Instructions:
Store in a cool dry place. Do not leave in extreme temperatures. Keep out of reach of children
Ingredients List…..
Ingredients: Coconut Oil (Cocos Nucifera oil), Shea Butter (Butyrospermum Parkii), Beeswax (Cera Flava), Vitamin E (Triticum Vulgare, Tocopherol Oil), Hemp Seed Oil (Cannabis Sativa Seed Oil), Cannabidiol (900mg CBD), Cannabigerol (100mg CBG), Peppermint Essential Oil (Mentha Piperita), Eucalyptus (Globulus Leaf) Oil.
Allergens: Limonene, Citronellol, Linalol, Eugenol.
Are Hemp Oil and CBD Oil the same?
No, they're not. While they are both derived from the hemp plant, the main difference between the two is that hemp oil contains virtually no CBD, however it makes a good carrier oil for essential oils, and cbd in balms.
We add all cbd oil and cbg oil separately so we know each batch has a set amount in balm.
Where do you deliver to?
We only deliver to the Mainland UK. This may change in the long term future.
Avoid contact with eyes, rinse thoroughly if contact with eyes is made. Do not eat. Do not use if pregnant or breastfeeding.